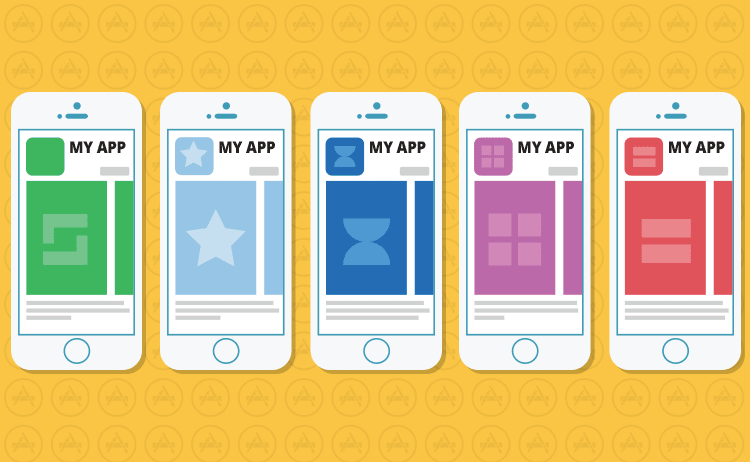 5 Practical Tricks to a Perfect iTunes App Store Page
No matter how you drive users to your app, every single one of them has to pass through your App Store page in order to download your app…so 100% of your users are impacted by your design decisions. That's a preeeety big deal.

Don't waste time between releases crossing your fingers and praying you made the right choices – use our handy cheat sheet to start off on the right foot:
1. Screenshots. Your screenshot set is the most impactful element on your app store page and will be the main determinant for the majority of your users
Types – There are 3 main

screenshot

types:
Feature-Oriented – these are direct

screenshot

s from within your app. They may be set within an iPhone, or just an actual, as is screengrab from your app.
Feeling-Oriented – images focus on real-world elements, like outdoor settings and people, to emphasize the coolness or "human-ness" of the app.
Art-Oriented – this is most effective with game apps – images are artistic illustrations and not necessarily

screenshot

s of the app.
Many apps choose a hybrid of the different types (like a phone
screenshot
set over a real-life background).
The most effective type depends on your app and your target audience, so it's important to test out which is most effective for you!
Order –

We discuss this in depth in our other

posts,

but the majority of your users will

not see past your 2nd image. Intuitively, you probably want to set up your

screenshot

set in a chronological progression (Step 1, Step 2….) or maybe you want to build drama until your wow moment in your 5th

screenshot

. Mistake. You must

put your strongest image first. Use your very best USP, use your very best visual, and focus on each succeeding image in descending order of importance. We recommend to all of our clients that they run an image order test before any release – 0 creative effort, massive potential for CVR increases.
---
2. Captions – PUT CAPTIONS IN YOUR IMAGES!!! Seriously. The majority of App Store visitors are lazy – they want to understand your app as quickly and easily as possible. When you give them a caption, they don't have to invest any extra effort in understanding your images.
Make sure your captions are clear, with bold fonts and a strong contrasting background.
Where your caption is located, matters as well. You will see performance vary based on whether the caption is placed at the top of your image or at the bottom. To read more about positioning and optimizing your captions, check our post.
---
3. Frame for Decisive Users – You may be sick of hearing this from us (and if you're not, read this now!), but you must always look at your App Store page as it appears on first load (screenshot of app store page).
The majority of users will not see any other page elements than the icon, the first screenshot and part of the 2nd screenshot, the name and star rating. This means you have to be able to communicate your message, your USP in this limited space.
To see exactly what your decisive users will see, upload your page onto our App Store Builder and view different devices, to ensure your images aren't cut off in places that make the messages unreadable.
---
4. App Preview & Poster Frame – Adding in video is not a requirement in the App Store, but it has the potential to boost your CVR in a meaningful way. Not only can you increase conversions by getting more users to explore your page, but you can drive more valuable conversions – users who view your preview have a better understanding of your app, and are less likely to bounce or uninstall after that initial download.
That said, as many of you may have experienced in the past, adding in a video can often decrease your CVR. You can read all about App Previews in our last post, but the number one way to keep video from harming your CVR is to make sure you have the right Poster Frame.
100% of your users see your Poster Frame. 100% of your users are impacted by that image. You need to make sure it perfectly represents your app.
---
5. Know Your Users – One phrase it is important to remember across the board when it comes to optimizing your ASO strategy: "It depends on your users." Images that are incredibly successful for one app can bomb in another, because each had a population of users who were looking for something specific.
The best way to boost your conversion is to cater to your users. The best way to cater to your users is to know your users.
If you're not already using an attribution service (such as AppsFlyer, Tune, Kochava, or Adjust), you should start. You need to be able to understand your high quality users. What ads brought them in? Look into the actual behaviors in your app – what do high-quality users focus on?
Use your AB tests to learn more than just what wins and what loses – you need to focus on why. What did users coming in to your A variation do that users to your B variation did not? Which screenshot drives your highest conversion? How many users watch your video?
It can take time to get a really in depth knowledge of your users, but it's worth it. Trust us.