Over the last four years, we've helped leading mobile app publishers test their creative marketing assets on the Apple App Store and Google Play. One of the major challenges that developers face, though, is identifying which creative assets or concepts to test in order to get valuable results.
Understanding trends for app store screenshots and best practices is key when you embark on your journey to improve conversion rates. 
Based on data we collected from analyzing millions of app store user sessions, we've uncovered interesting app marketing trends that can help guide and improve your App Store Optimization (ASO) and user acquisition (UA) efforts.
In this trend analysis, we look at common app store screenshot design strategies (including panoramic app store screenshots) and the role ASO has played in shaping those strategies.
Before ASO, App Preview Screenshots Were Highly Simplistic
The Gallery is an essential component of your app store page. In the Apple App Store especially, the Gallery is the most prominent asset in the First Impression Frame (everything above the fold). Even though Screenshots aren't fully visible in the First Impression Frame of App Store Listings in Google Play, they still have an impact on your explore and install rate. This is due to the fact that all visitors who scroll through your store listing are exposed to the Screenshots in your First Impression Gallery (all creative assets that can be seen without browsing through or interacting with the Gallery).
When the Apple App Store and Google Play first launched, mobile app publishers weren't yet equipped with the right resources or third party platforms with which to test their creative assets.
During this time, most Screenshots utilized simple designs and straightforward messaging that namely conveyed the app's key features and overall functionality. The lack of diversity kept apps on the same monotonous playing field.
ASO Leads to More Complex Screenshot Designs & Messaging
As both app stores began to grow—or explode rather—the opportunity for apps to be discovered diminished. This pushed app marketers to focus their efforts on getting their app noticed and increasing installs among growing competition.
If you're interested to learn more about the impact of App Store creatives on user behavior, we got you covered. We researched 500M users to uncover how they behave on the App Store and which asset are the most important ones to drive installs. Get it below:
Get the App Store Behavioral Report
Know which assets drive installs in the App Store
As more and more apps turned to creative testing, apps began trying out new Screenshot design strategies. This led to the utilization of more elaborate design elements like multi-layered backgrounds, tilted images, and Panoramic Screenshot Galleries that spanned across two or more App Preview Screenshots.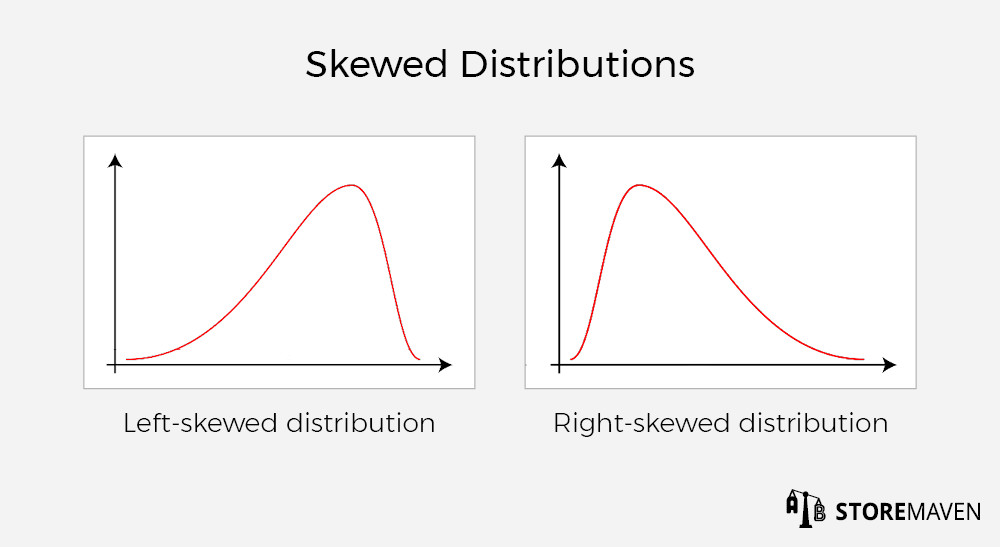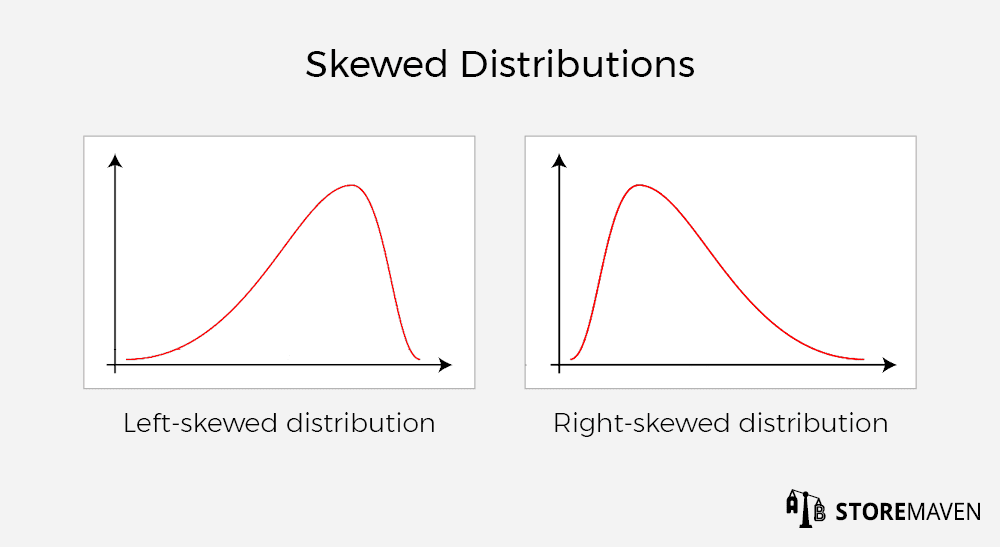 In the example above, the Screenshot Gallery is more than just a solid colored background with captions. It grabs your attention by using a unique combination of design elements, lifestyle images, app UI, and copy.
ASO Guides Current Screenshot Design Trends
As more app publishers began to incorporate complex, multi-layered creatives into their Screenshot Galleries, ironically, the less unique they became. This is why we're starting to notice a shift back to the way it was in the beginning—simple designs and straightforward messaging. Roughly 70% of apps in the Top Charts (both paid and free) currently have more simplistic designs.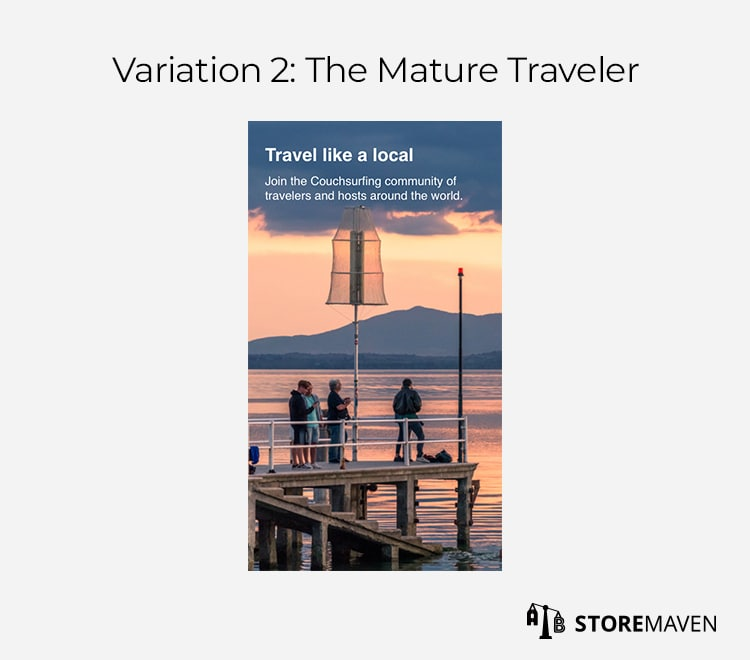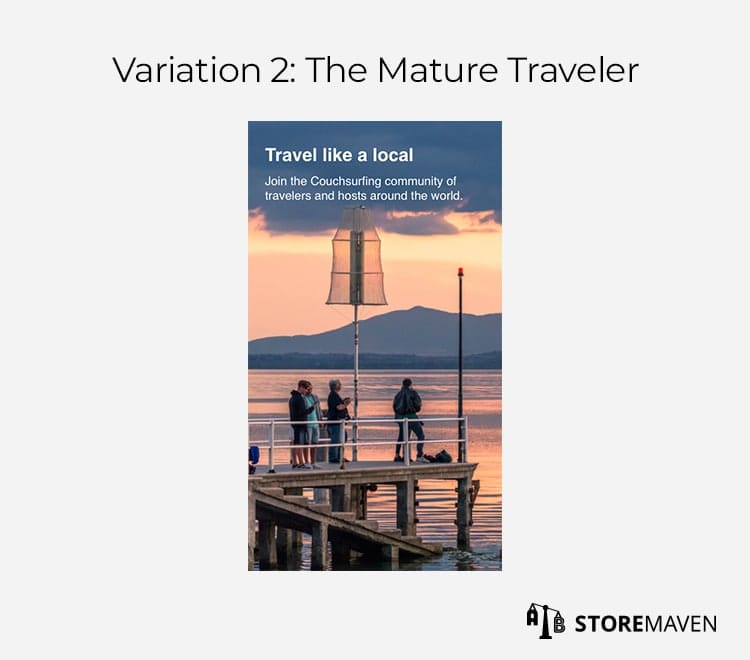 In the example above, Tumblr employs this insight to test the effectiveness of simple Screenshot Galleries.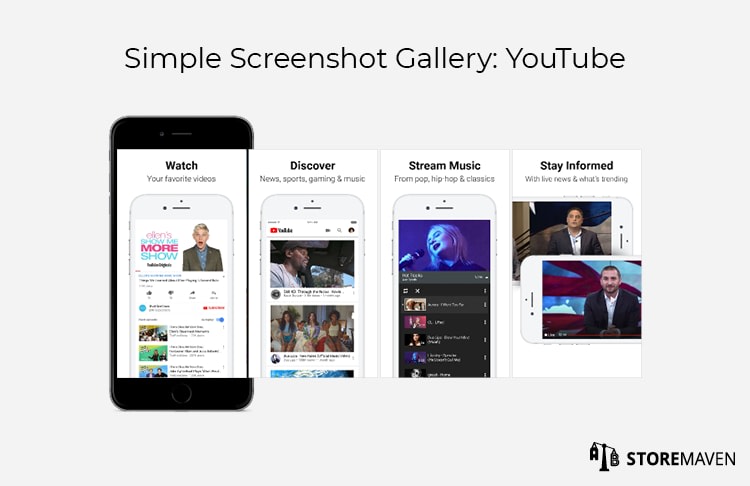 YouTube is another great example of a company that originally incorporated a Panoramic Gallery in their app store, but has since transitioned to simplistic and straightforward messaging.
Companies didn't just shift their Screenshot Gallery design strategy on a whim. It's an insight discovered through continuous testing. In fact, we've found that leading mobile app publishers test their creatives at least 2-4 times a month.
This goes to show that a successful ASO strategy is more than just a couple of tests for a one-time CVR boost. Rather, it's about creating a strong, long-term game plan that allows for ongoing performance optimization of your app store.
If there's one thing we've learned through years of helping companies test their creative app store assets, it's that app stores are dynamic ecosystems. What works now won't necessarily work next month. The key is to keep testing in order to learn and evolve with the market.