Ready for contextual marketing? Not unless you have funnel analytics!
With Funnel Analytics, get instant insights
into optimizing your mobile app
& game install funnels
Trusted
By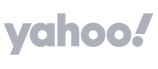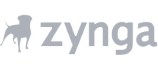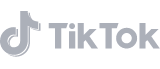 You lost IDFA-based targeting.
Win installs back with better
audience segmentation
Funnel Analytics maps the audiences you
should design your product pages for
All the funnel data you'll ever
need. Literally
Access ASC, GPC, ASA, MMP, and market intel right here in your one source of truth for mobile marketing.
Find quick wins, weak links, and
new opportunities
Get instant insights, and an easy to explore data platform, to surface the most impactful install opportunity at any given time.
Understand who your audience is before planning your Product Page
Easily understand who's actually landing on your product pages and what your lookalikes look like
Detect changes in specific install funnels immediately
Does your Facebook traffic convert less over time? Is there a big positive trend in your network traffic? Catch changes in real time with smart monitoring
See Install Funnel Analytics in action
Storemaven's platform allows us to understand the impact of our ASO efforts so we always know where we should focus our efforts to increase our mobile growth KPIs.
Saikala Sultanova, Senior Director of UA & Growth at Product Madness
Join 10,000 other mobile marketers and stay on top of your craft with the mobile growth newsletter