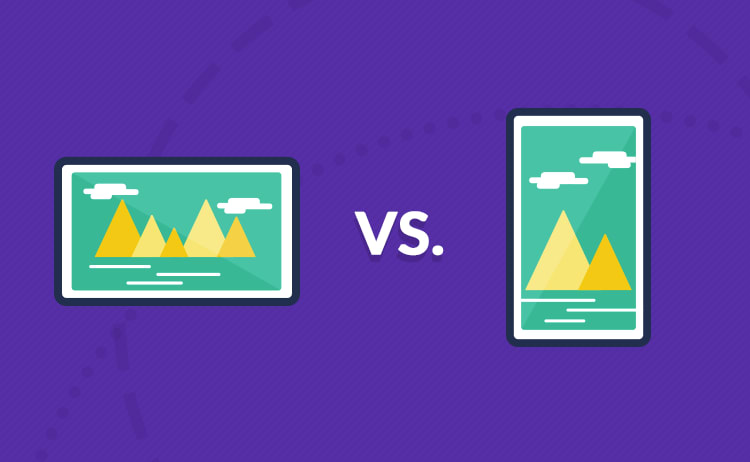 App Store Screenshots: Landscape Vs. Portrait (Which is Best for Your CVR?)
For an updated version of this article, read this!
Since the dawn of the App Store, Landscape images had one distinct disadvantage – they were skewed into portrait orientation, leading to a sideways image.
Yep, pretty wild that until a mere 3 weeks ago, landscape images were not given their fair presentation.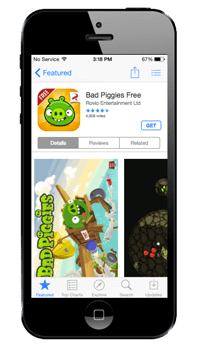 But now those days are over. In a very welcomed update, Apple now display landscape images horizontally as intended by the designers.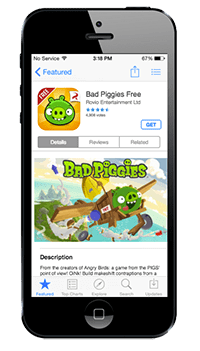 Aesthetically speaking, this is a major improvement. But now there's a whole new dimension to the question: which converts better, Portrait or Landscape?
In the past few weeks, tens of developers put this to the test and we now have a solid understanding of the implications landscape images have on install rates and testing strategy.
Here are some of our major learnings:
Landscape images increase your

exploration rate

, as a result of heavier engagement with your video. However, the rate of users that scroll through the

screenshot

gallery

decreases – this means that fewer users see each

screenshot

. This also means that going landscape without having a video can damage your overall page engagement.
Direct

install

rates increase.

Decisive Visitors

are users that make fast decisions based on their initial view of the App Store. Landscape images take up the full length of users' screens, giving developers the opportunity to solidify their marketing message into a single focused

screenshot

.

Landscape images will

double the view rate of your

app preview video

. This makes optimizing your video and poster frame even more important – make sure you

read all about making a killer video

before pushing your landscape images live!

Landscape images will

triple the click rate on the "read more" button. Essentially, your

description

has been pushed up and is placed 'above the fold,' making it visible to more of your users and making them more likely to interact with it. Make sure your first lines are convincing or engaging enough for people to continue reading.
Overall, there is high potential for designing landscape images, but before you rush to replace your portrait set, make sure you considering the following:
Do users use my app in landscape mode?

Can I get my message across in just one image?

Do I have a good Poster Frame?

How well does my Video perform?
Last but not least friends, never mix portrait images and landscape ones. You'll end up with a page that looks like this, which damages your CVRs: