The best install app store analytics platform
that surfaces performance leaks
Don't be caught off guard.
With App Store analytics, monitor
all install funnels, all the time
Trusted
By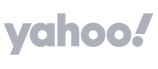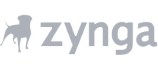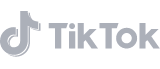 No more CODE RED!
Know the performance of each and every
install funnel, always. Be the person your
CEO can count on.
Monitor all organic and paid
install funnels like a boss
Have a finger on the pulse of your ASO analytics
by accessing all your data, beautifully presented
in one place
Detect performance
drops and act quickly
Stop being reactive and dealing with
broken funnels months after the fact.
Let near real-time alerts warn you
of performance changes
Measure and report the
true value of your
Product Page
performance efforts
Answer: "What's the impact of ASO"? by analyzing your keyword and creative changes over time, and measuring their impact on organic and paid
See how you can monitor, analyze & report on your App Store performance
Storemaven's platform allows us to understand the impact of our ASO efforts so we always know where we should focus our efforts to increase our mobile growth KPIs.
Saikala Sultanova, Senior Director of UA & Growth at Product Madness
Join 10,000 other mobile marketers and stay on top of your craft with the mobile growth newsletter