Stay sane. Leverage Storemaven's App Store
Command Hub for Product Page Automation
Managing hundreds of
Product Pages manually
will drive you crazy
Trusted
By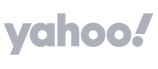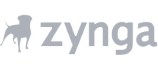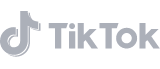 Manually manage
hundreds of funnels in the
App Store? As if.
It's like having an army of ASO
Managers running your store
Manage all your product
pages in one place
One centralized automation hub allows you to deploy new Product Pages and change current ones, in bulk, easily
Control traffic to maximize your conversion rates
Decide which traffic reaches which Product Page to ensure the right audience is always matched with the right one
Schedule Product Page updates to jump on opportunities
Achieve contextual App Store Marketing brilliance by matching the best Product Pages to the right times. Yes, different Product Pages for daytime and nighttime, weekdays or weekends. We've got you covered for Product Page Automation.
See the Product Page Automation Hub in action
iOS 15 brings with it a lot of new opportunities, Storemaven's platform allows us to unlock these opportunities and maximize mobile growth like never before
Martin Rusev, Product Marketing Manager Gameloft
Join 10,000 other mobile marketers and stay on top of your craft with the mobile growth newsletter