Meet your expert guide for creating better
performing App Store product pages.
Get World-Class Product
Page Design Briefs
Powered by Data
Trusted
By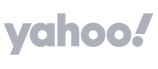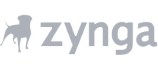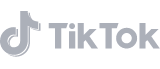 When all funnels end at different product
pages, design them according to data
We help you go from gut feeling to
data-driven product page design briefs
A proven methodology you can rely on
Go from audit, to research and hypotheses, to ready-made design briefs for your new product pages.
You know your brand. We know the App Stores.
Learn which App Store creative elements matter the most and design for maximum impact.
We study your audiences to generate data-driven ideas
We easily gauge the value promises and design styles your audiences relate to and make sure your product page pops.
AI generated hypotheses
based on troves of data
No need to re-invent the wheel, let our AI powered
engine generate hypotheses with the best
likelihood to drive conversion rate increase
Start making perfect product page creative briefs
Reality has changed for mobile marketers and Storemaven is enabling us, with technology and expertise, to thrive post iOS 15.
David Flynn, Senior Marketing Manager Netspend
Ready to see our platform in action?
Request a demo