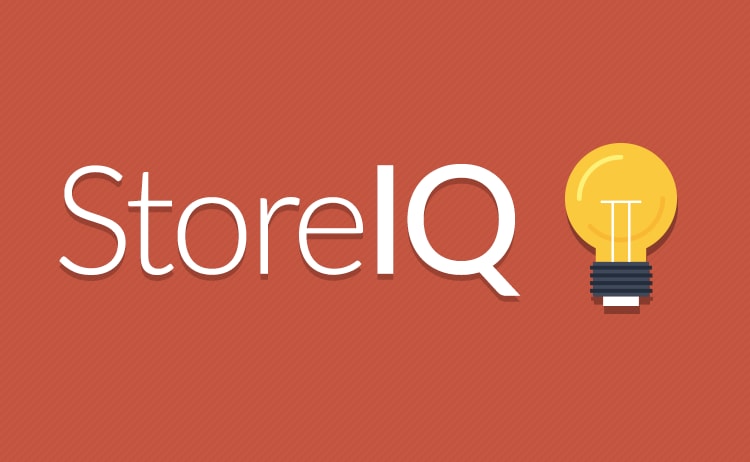 Save Money in Every Test with StoreIQ
As the cost of mobile app installs surge, the importance of having the best performing creatives increases, which in turn drives your testing budgets up. Our goal is to make testing accurate, quick, and more affordable. StoreIQ™ – our proprietary, machine-learning testing algorithm – is designed exactly for these purposes.
As a platform, millions of users have visited our test pages, and their characteristics and engagement patterns add up to hundreds of millions of data points that StoreMaven processes.
Imagine streams of users pouring into app store pages from different traffic sources, on different days and different hours. Who they are, where they come from, and what they're looking for are determining factors that drive their engagement in the app store page. If you've read our earlier blog posts on app store behavior, you know by now that in the app page users are either quick to decide, or try to learn more before making up their mind. The amount and the way they consumed the available information, all lead to their decision: Install or Leave.

Once your test is running, there are two methods for finding the winning variation:
A/B Testing
To determine a winner in a standard A/B test, we distribute traffic evenly between variations throughout the full duration of the test, until the deviation between them is large enough for the t-test to determine with significance that any one variation is the best option.

This method is available for you in any plan you select with StoreMaven.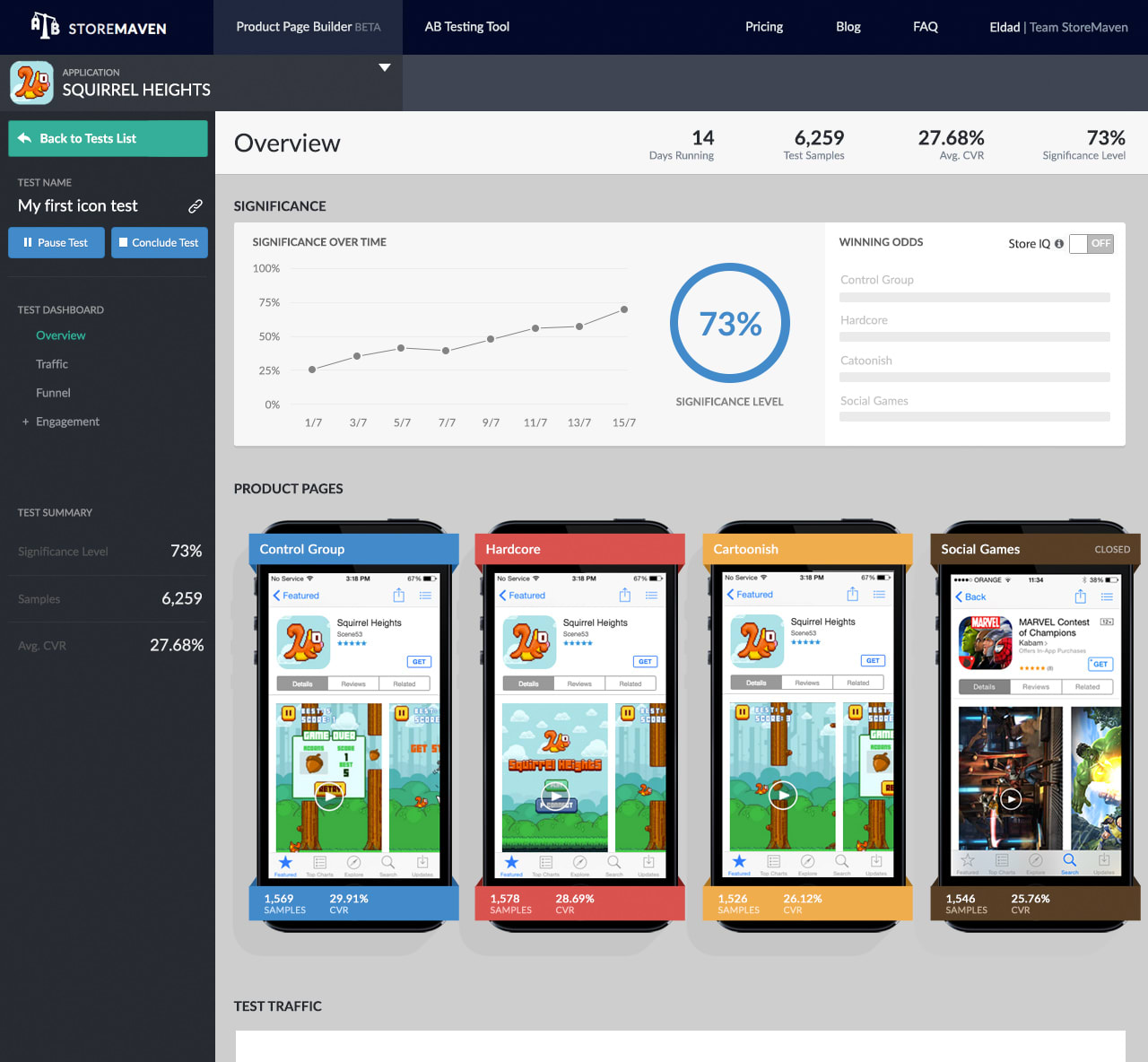 StoreIQ™
StoreIQ™ is our unique implementation of machine-learning algorithms optimized for determining the best performing creatives. Simply put, we're computing the chances that each test variation has of winning based on your test metrics and leveraging data from all other relevant tests in our system to give even quicker predictions. Moreover, StoreIQ™ detects underperforming variations and closes them down automatically to ensure that you're saving money.


In your dashboard, you'll also have the option to close variations manually according to the winning odds.
StoreIQ™ is big news. In the few months since we quietly rolled it out, we've saved clients up to 50% in user acquisition costs for tests and are managing to get more tests out the door as a result of concluding tests faster. This is just the beginning. We aim to continue reducing your test costs, and you can expect our algorithms to continue improving as they enjoy the network effect of all the data that they're fed.