A new year usually starts with the good ol' resolutions – and for us here at Storemaven, it means a better, richer, and more powerful tool to help you achieve your ASO goals.

So we're starting 2021 on a high note. We are excited to share the new version of our dashboard aimed to help you easily manage tests, understand your success, understand different audiences and more.
We spent the last five years making creative optimization in the app stores perfect. We're now releasing meaningful updates that'll help ensure your app store marketing efforts are world-class by leveraging our expertise and making it accessible to you through our app store testing platform.
How will it make you better?
1. New killer feature

"Mark the control" – by marking which variation is the current variation in the live store, you can now see the test confidence of the winning variation against the control. This gives a clear understanding of the success of the test in terms of finding a variation that outperforms the current control.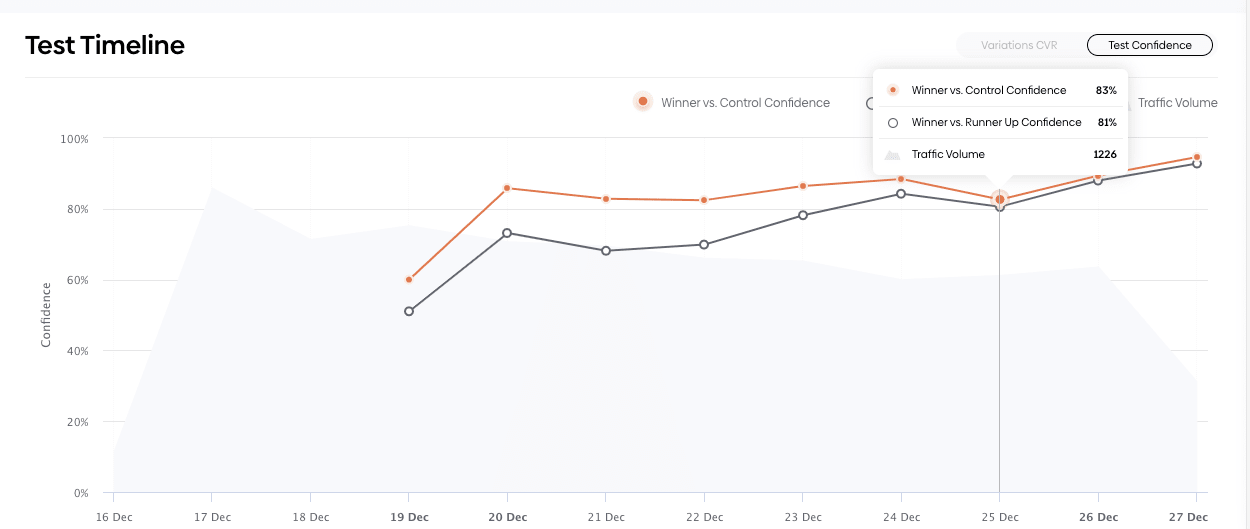 2. Improvements:

* On the main test page, you can now see a clearer preview of the variations and their performance.
* We merged the traffic page with the overview page – so now you can see all the traffic details in your initial view, making sure all your business questions are right there.

* We've added a traffic segments table, so that you can easily see and compare the performance and StoreIQ data (like winning probabilities and confidences) between the different traffic segments.
* You can now use filters on the overview page – so you can focus on a specific campaign and see its progress throughout the test.
* We merged the StoreIQ windows with the variation preview – allowing you to see the StoreIQ data easily on all the test pages.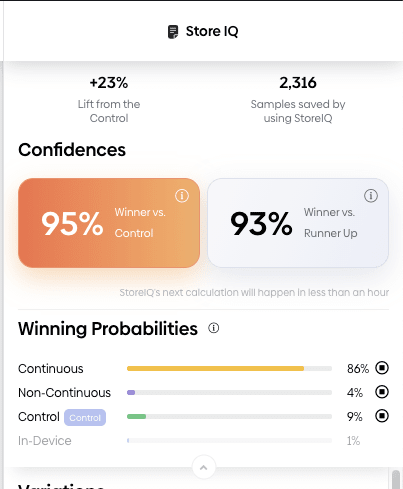 * We improved the test progress and the CVR by day graphs – allowing a better understanding of the test progress and the consistency of the variations' performance.
* The variation preview section now includes the option to show different devices and dark mode as well.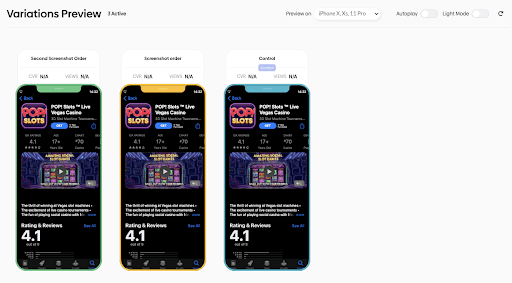 3. Performance

Improved dashboard loading time and a dashboard design aligned to our new and amazing brand.
What's next?
We're looking for ways to save your time – Both on test creation and in analyzing tests. We know you have a lot on your plate, and we want to make it easier for you to run as many tests as you'd like and get the most value out of them.
To make this more concrete: One of the big things we're currently working on is automating test insights directly from the dashboard.
Feel free to reach out to your dedicated consultant if you have any questions.