A hard look at paid and organic installs
If you've yet to connect between your paid UA efforts and your organic ones, what are you waiting for, the ice to freeze? This connection is vital to maximizing your mobile growth.
A mobile growth team that understands the connection between paid and organic will realize one of the most impactful levers to drive organic install growth. Instead of viewing organic installs as "falling from the sky" without a real way to control and influence them, they take a more scientific approach to organic installs.
So we sat down with our Analytics team lead and looked at billions of impressions and hundreds of millions of installs, to come up with the most straightforward insights you can start implementing in your day-to-day starting right now:
#1 – How brand volume dictates search volume
#2 – How category ranking is dictated by total app units
#3 – How to run experiments and testing against new users, to improve their CVR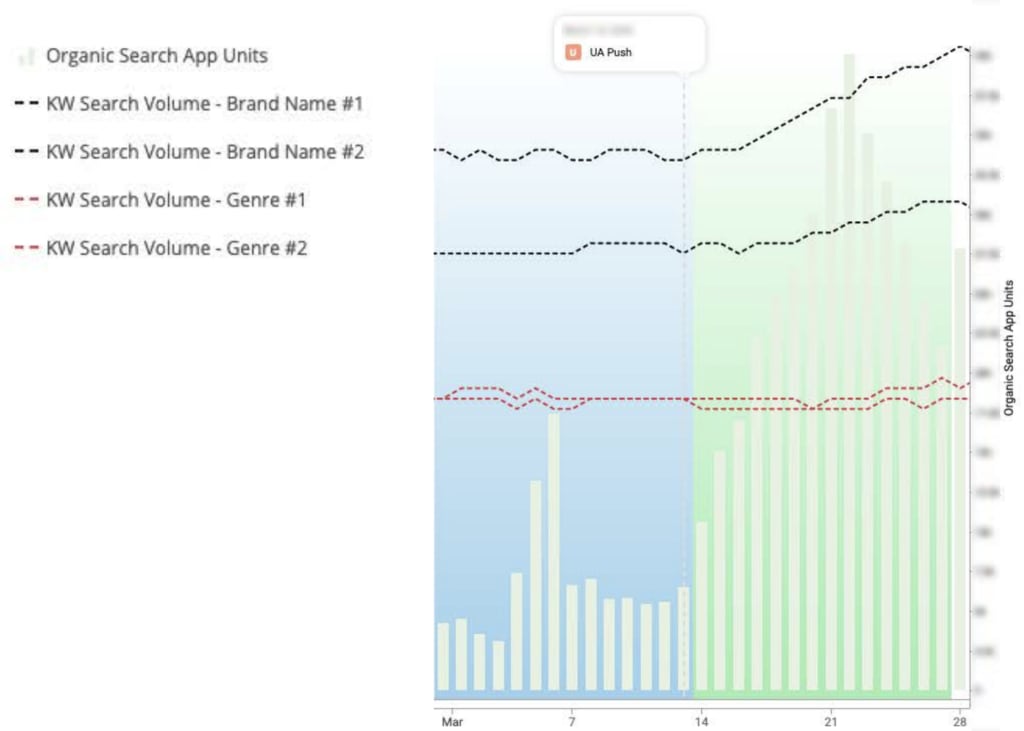 Remember that by executing these levers, you can increase organic installs, utilize them and produce extraordinary growth figures, all while strengthening your scientific approach to organic installs and the value paid user acquisition can bring to organic growth.
You can't work around the IDFA Deprecation
In the latest development on IDFAs, Apple quietly updated their Privacy portal and they seem to clarify that any type of suggested workaround, through SSO (Google Login, Facebook Login, etc.), through email lists, or even hashed emails, won't fly.
These workarounds were put forward by different parties in the industry as a way to allow advertisers to still target high-quality audiences and allow the networks to build look-alike audiences but Apple confirmed that's not going to happen.

Some claim that the communication between ad networks servers and an advertiser server feeding them that information and data, is outside of Apple's reach. But Eric Seufert explains how no ad network or developer will take that risk as the price is too high – getting kicked out of the App Store.
Boosting your ASO with data analytics
Sylvain Gauchet, Senior Mobile Marketing Manager at Babbel, and creator of Growth Gems, dug deep into a webinar with Gamesture, the developer behind the successful mobile game Questlands.
In this webinar, a part of Google for Startups event, Gamesture ASO specialist explains how he leverages data analytics to drive organic user acquisition. There are great insights in this talk:
How to calculate the correlation between your Similar Apps traffic and UA and how it varies between markets.
Boost your organic traffic (organic uplift) by calculating the correlation coefficient between UA and organic in your different markets and investing where it is higher.
Test displaying a promo code (e.g. free code for a sword) on the first screenshot of your Google Play Store listing for increased store conversion rate and in-game performance.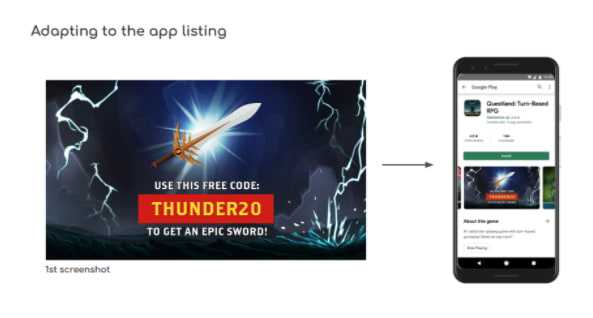 Use App Store and Google Play product page experiments and analyze the impact on your KPIs to truly measure the impact of creative optimization.
Identify high-converting keywords and leverage this to optimize your creative assets. With the new console, you can even get this data per country.
Read the full digest, including links to portions of the talk that cover each insight and point.
Industry news and trends
The New Apple M1 MacBook App Store will Include iPhone apps by default – the new Apple Silicon Macs' App Stores will include iPhone and iPad apps by default, without any porting or modifications. Apple recommends optimizing apps for Macs. There will be a badge that mentions if the App was originally made for iPhones/iPads. Until a developer verifies that the App is optimized for Macs, the badge will also show "not verified for MacOS".

Your app will be available on the Mac App Store by default unless you specifically disable that feature on your App Store Connect account. So if it doesn't make sense to you, do make sure to turn that off.

If it does make sense to you and you want to start acquiring Mac app users for your app, you will need to optimize for the Mac app store, as it is its own separate platform independent of your performance on the iPhone App Store.

The App Store Discovery Push – Apple just hired Josh Elman, a prominent technology executive who had previously worked in venture capital and as the VP of Product at stock trading app Robinhood, to "improve app store discoverability". After almost four years since the last major change to the App Store look, feel, and mechanics, we might see new updates next year as Apple strives to improve how users discover apps (as Apple is making it more difficult for ad networks to be the major discovery platform through ads, with the IDFA deprecation).