It's been a turbulent year (to say the least) and we're not even close to the end. NASA threw the latest curveball with their shake-up of the star signs, a fixture most people would've thought was pretty permanent, but here I am, today a Gemini when last week I was a Taurus. Go figure.
For some industries, 2020 will prove beneficial but sadly will be detrimental to many others; it's the unfortunate nature of the beast. Yet, when the current crisis ends making way for the new normal, agile businesses who were able to invest in putting in place the right expertise, systems, and processes for capitalizing growth, will be on track to gain momentum where they can.
Localization for the win
Both the App Store and Google Play are available today in more than 150 countries worldwide and support dozens of languages. As of Mar 2020, the App Store is available in more countries (155 to 152), while Google Play supports more languages (close to 80 compared to Apple's 40).
When the platforms support such vast global reach, your goal as an app developer should be to take advantage of this exposure, aspiring to reach your app's full distribution potential. One of your lowest hanging fruits is to invest in localization and culturalization.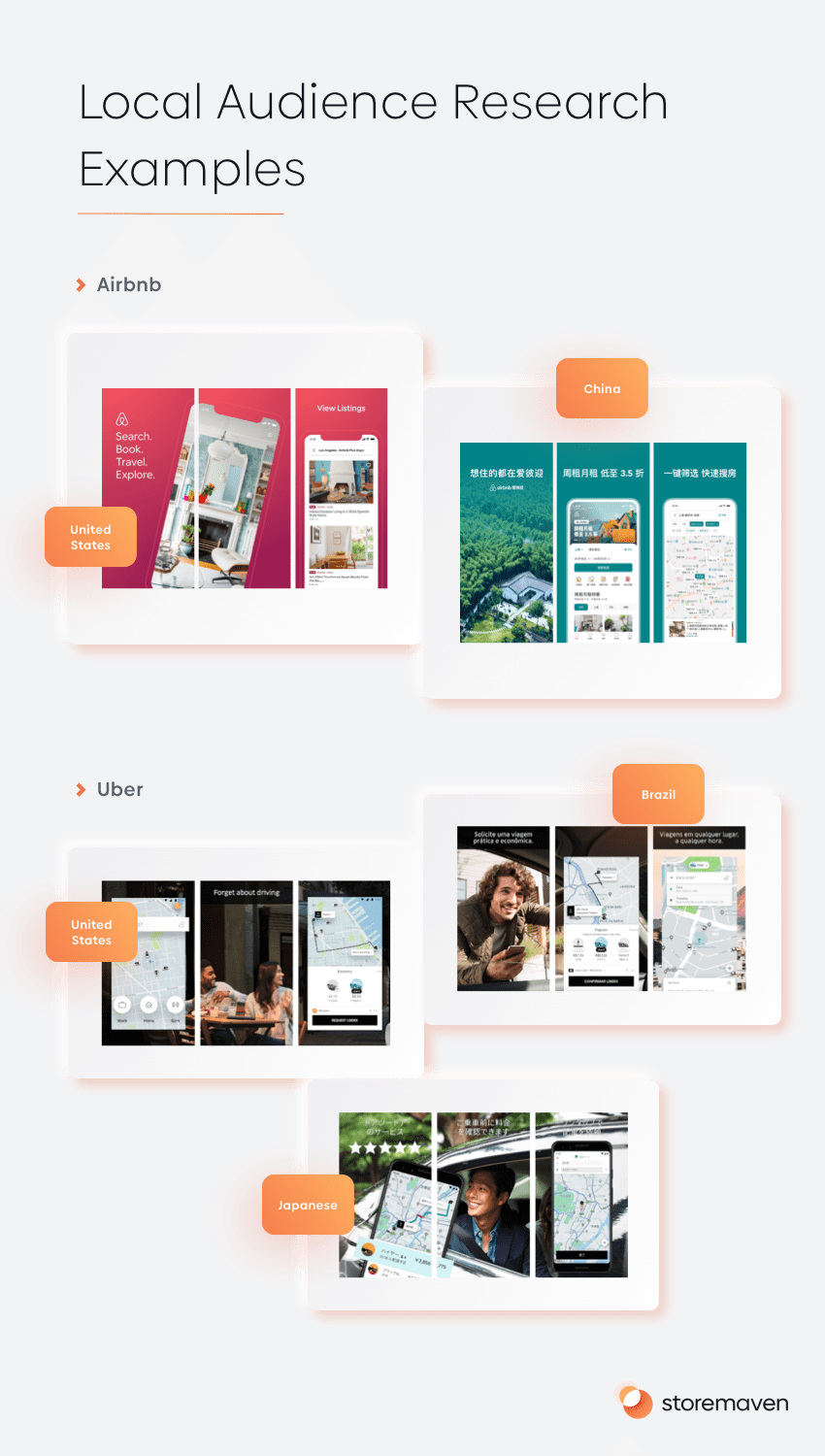 The impact of localization on app discovery can be massive: Like in AutoScout24's case – an app that serves as a marketplace for used cars, and struggled to find the balance between the four spoken languages in Switzerland. After doing massive keyword research, the localization efforts proved successful—increasing app visibility by 74% and downloads by 38%.
After analyzing our data, we crafted a guide that will enable you to increase global visibility and boost conversion rates. Let this article escort you through the streets of these two tricky tactics.
Read more about it here.
Apple is rebuilding
Mobile Dev Memo (MDM) published another analysis around the IDFA de-facto deprecation starting with iOS 14 in a couple of months.
As so many opinions and voices are heard about this move by Apple, MDM is taking the time to think about the motivations for Apple to deprecate the IDFA.
I find this note insightful because it seems many parties out there are thinking about workaround solutions that IMO miss the mark on what Apple truly wants to accomplish, for example, using fingerprinting to compensate for the loss of the IDFA.
Eric Seufert, who runs MDM, covers in his article four main motivators:
Privacy permissions. The ball (of privacy) will be placed squarely in the users' court via the tracking opt-in function, allowing them to decide the finer details of what data they're comfortable handing over and choosing how it's used in targeted ad activities. This will go down well with privacy-aware users, a growing segment in the audience Apple is looking to please.
Nurturing their own advertising network. Now that the Apple Search Ads network includes placements in owned-and-operated apps, maybe the intention of the IDFA deprecation is to increase the revenues from ASA ads? We'll see.
Apple VS Facebook. For the last three years, there has been some push back from Apple against Facebook. Nuff said. This move might weaken Facebook's position as an app discovery platform (through mobile ads).
Taking back editorial control from ads. App discoverability is heavily connected (totally controlled?) by ads. By deprecating the IDFA, Apple will be back in the driving seat for deciding which apps/content to push. Eric thinks this is likely Apple's main motivation. You can read the full analysis here.
Nail your iOS panoramic screenshot gallery in three easy steps
Google Play presents:
Improved categories navigation. I imagine for Google there has been more than one brainstorm on how best to organize the categories section in an attempt to improve navigation for the end-user. Well, the area's certainly been tackled and there are a few subtle changes to highlight.
Check out the screenshots below that show how the spacing of the categories has been significantly improved. Now that the circular icons have been removed, there's room for more detail and an increase in icon size. Presumably, the idea of 'Top categories' was too general a term so that has been removed also.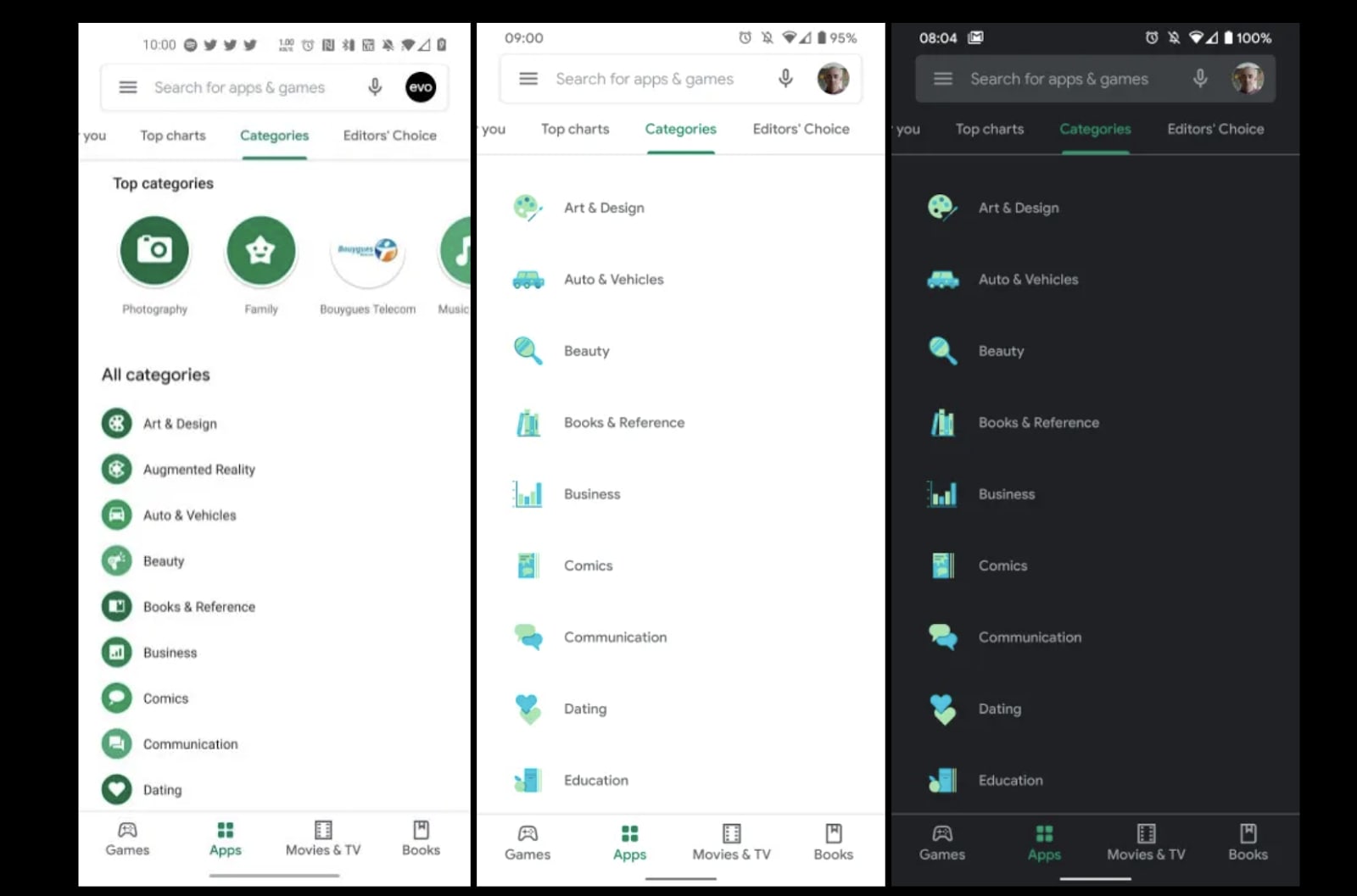 Another change that Google Play is testing is adding a "Free Trial & Install" button (currently available for a limited set of developers).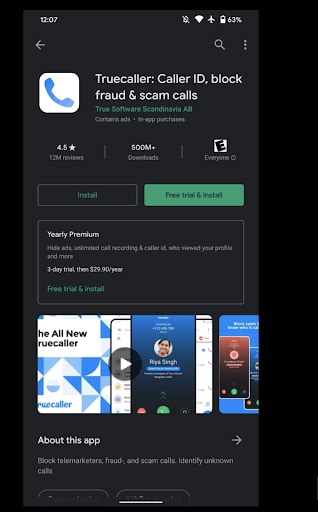 With this option, users will be able to start a free trial before they install an app and thus enjoy the full set of capabilities and potentially have a better first-time user experience.
Users will be able to see the details of the subscription (that'll start automatically after the trial) in a dedicated card below the button.
As this option is still being tested it's interesting to understand the impact of this second install option on overall conversion rates, and the mix of "regular" installs to "free trial" installs.
On one hand, it could signal to users that the app requires a paid subscription to fully enjoy it and deter users that didn't yet experience the value. On the other hand, if users do get convinced by it, their first-time user experience will be much better which could increase in-app conversion rates to paid subscriptions and increase retention.
As Google continues to test this feature we'll keep a close eye on the rollout and to analyze the effect on conversion rates stay tuned.
Is your Screenshot Gallery properly optimized to drive conversions? Get help designing a gallery on Google Play
That's it for today,
Last but not least, let's celebrate Twitter's reaching 1B installs on Google Play and joining the 1B club that currently includes only 25 apps worldwide.