As ASO and mobile marketing people, our job is to make sure that our creative elements in the App Store and Google Play are doing their job: converting app store visitors into users. We're tasked with not only selecting them, but ensuring they are constantly working as hard as they should, and if they're not, optimizing and updating those creative elements at the right cadence to make sure they are.
Albert Einstein once said that doing the same thing over and over again and expecting a different result is the definition of insanity. If Einstein would have been an ASO expert two things would have happened:
We would never have known that e =mc²
It's impossible to expect constant growth with the same app store creatives over time. And it's not insane to think this way.
But why? Three words
Conversion. Rate. Decay.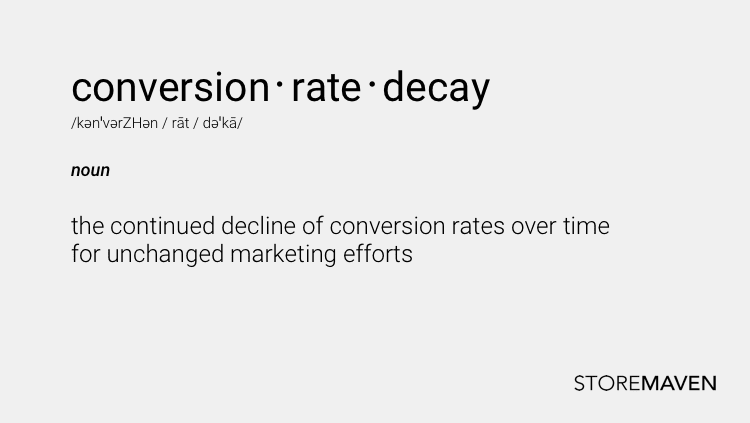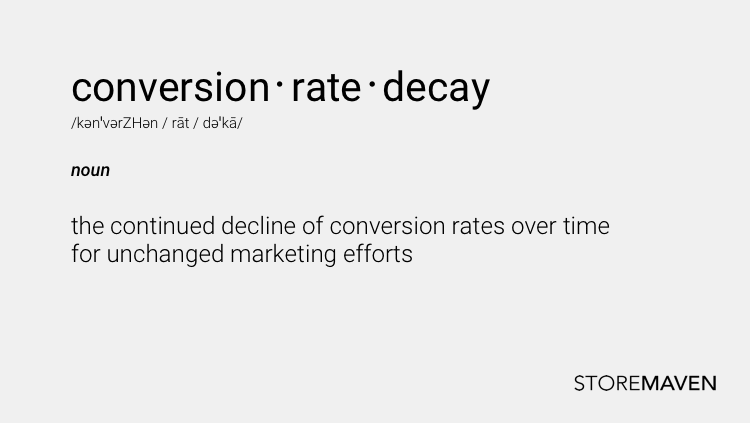 This decay is driven by two major factors namely, ever-changing user preferences and competition.
The first is the understanding that app store users (because users are still humans) are fickle and their preferences constantly shift according to moods, trends, time of day, and when they last spoke to their family. Like anything else in our world, trends change fast, and what's important to your audience also changes. Another way to look at it is as follows:
As you update your app store page with new creatives, they start to convert your core audience, at least the part of your audience that is receptive to this specific set of messages.
As more of that group gets converted, the makeup of the audience that continues to visit your app store page changes.
The specific messaging that you had used is now much less effective for this new population, and hence your conversion rate starts to decline.
The second factor is tied to the competition. You are not operating in a vacuum and users are highly likely to have been exposed to more than one app or game before they decide on what to install. What your competitors do affects your ASO game. You need to do more than simply keep up with the Jones' as they continue to update their app store pages. As competitors highlight their new features and better adapt their messaging to embrace changing design trends, you need to do the same, and better.
It is imperative to have a systematic and sustainable, long-term ongoing roadmap for testing and creative updates for your store pages on both Google Play and the App Store. In order to do so effectively, it's important to be able to get a glimpse of what the industry is doing.
The state of app store creatives
We're able to monitor and track the frequency with which developers and publishers update their stores on both platforms as well as collect and analyze data around how and what they test on Google Experiments. (It helps that Google Experiments is public so we can see how many variations of a store page exist, for how long, and which variation made the cut after the experiment ends.)
We analyzed more than 7,000 Google Experiments and more than 5,300 different apps across both platforms to help shed light on best practices and see what the industry is doing as a whole. We also tracked the number and frequency of creative updates for different apps and games. These are the trends we think you should know about.
First, the stores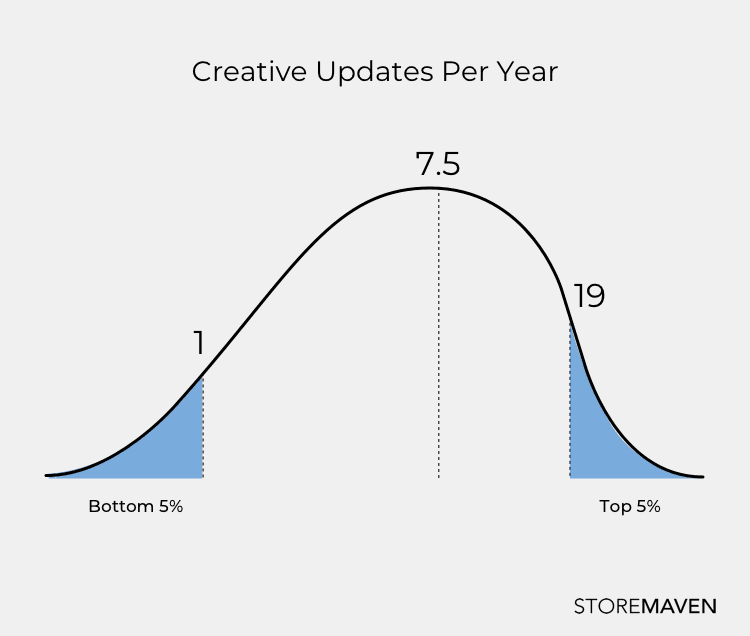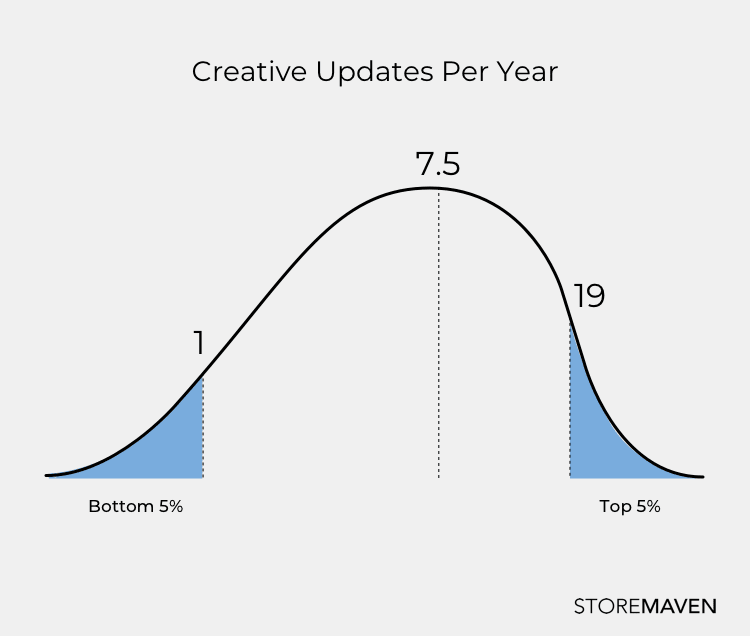 On average, apps are only updating 7.5 times per year. The bottom 5th percentile upload only one a year. In comparison, the top 5% of apps are making a creative change to their store pages close to 20 times a year, or around every 2-3 weeks, most likely updating at least one creative element with every version update. And the top 5% are the ones to watch.
The top-grossing developers update a wide variety of store assets at varying levels of frequency; these updates are usually a reflection of the developers' broader mobile marketing strategy. For example, a developer who is interested in re-engaging lapsed users may invest more resources in icon tests and updates combined with a UA campaign for the same goal.
Is your Screenshot Gallery properly optimized to drive conversions? Get help designing a gallery on Google Play
Now, Google Experiments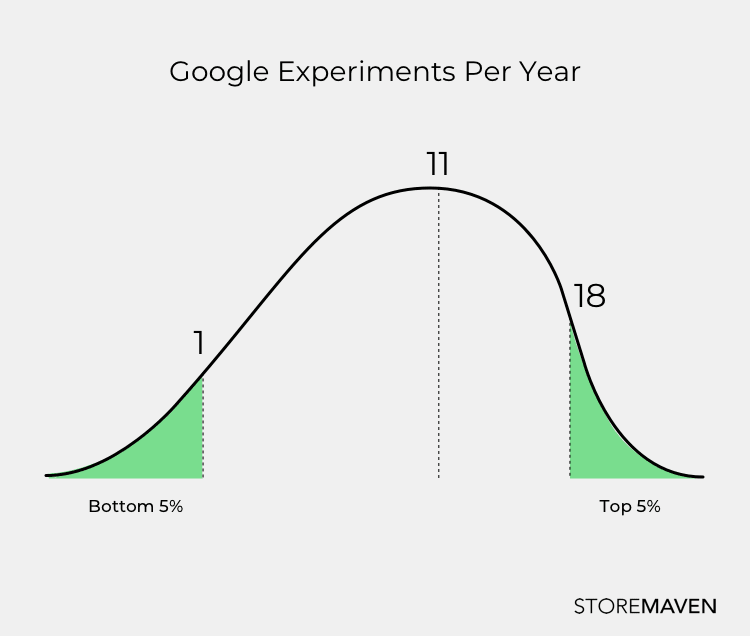 In the past year we see that amongst top apps, the average amount of tests per app was 11.3 experiments per year, or almost once a month, with the top 5% running 19 experiments a year, or approximately once every six weeks.
Overall, we noticed an increase in the overall number and frequency of tests. Mobile marketing teams are less content with individual 'wins'. They understand the need (and value) of continuous testing and challenging existing hypotheses. Just because a certain variation won today, doesn't mean it'll win next month.
What you should do with this data? Use it as your north star.
Your top competitors are actively trying to test and improve their marketing messages, and they're competing for the same users that you're trying to convert. It's apparent that the app store landscape is now more competitive than ever, and the teams that always strive to understand their users better and adjust their marketing messages in accordance are the ones with the competitive advantage.
The top trending hypotheses in 2019
Although as a marketer you should always craft your testing strategy according to your specific goals, app, and audience, we did identify trends around the type of hypotheses that companies are testing successfully. They should provide food for thought and act as a basic game plan for where to start or if you're already testing, what to test next.
1. ״Users will respond well to large, short, and legible captions that grab users' attention״

As iOS 11 added auto-playing video, and the Google Play redesign pulled in the video into the screenshot
gallery
, it became harder to quickly convey your messages within the screenshot
s in the First Impression. As a result of this, it seems many companies are now testing shorter and larger captions in their screenshot
s.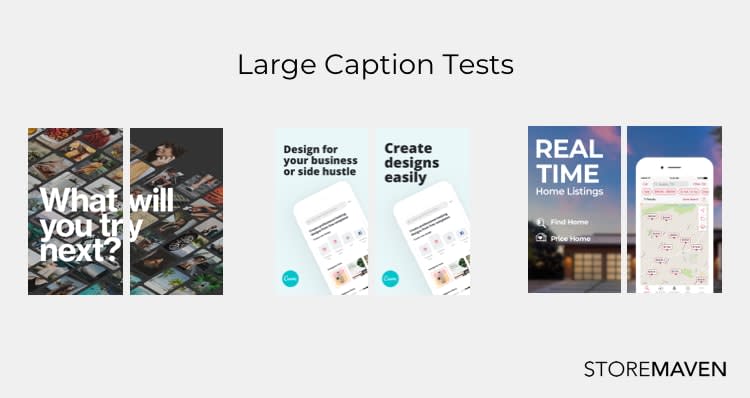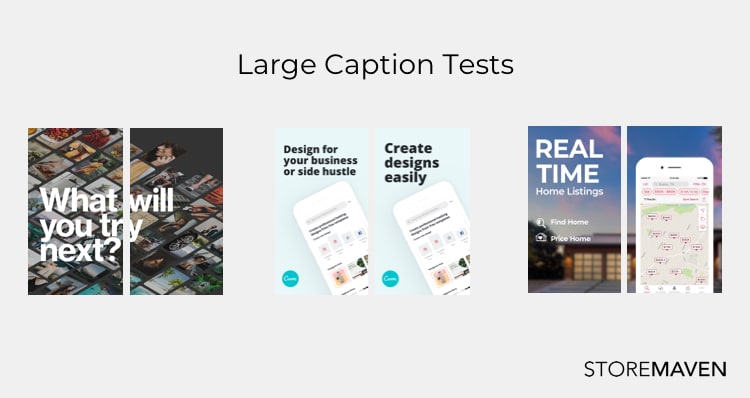 2. "Users will respond well when presented with lifestyle imagery that connects the app's benefit to the app's UI
functionality"

Specifically, with apps (as opposed to games), many publishers are trying to connect emotionally with their audience and test to ensure synergy between their value propositions and the specific UI functionality.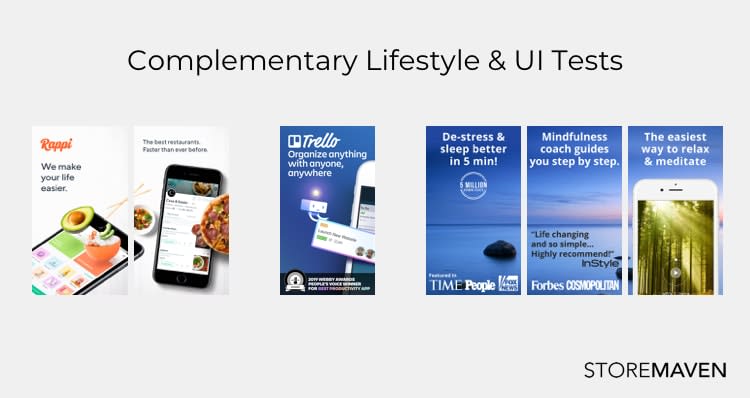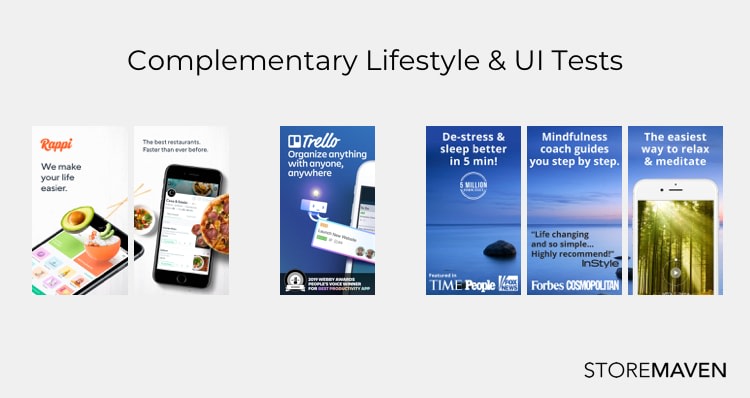 3. "Adapting your store page to the local market and to local users' preferences has a high potential for CVR increase."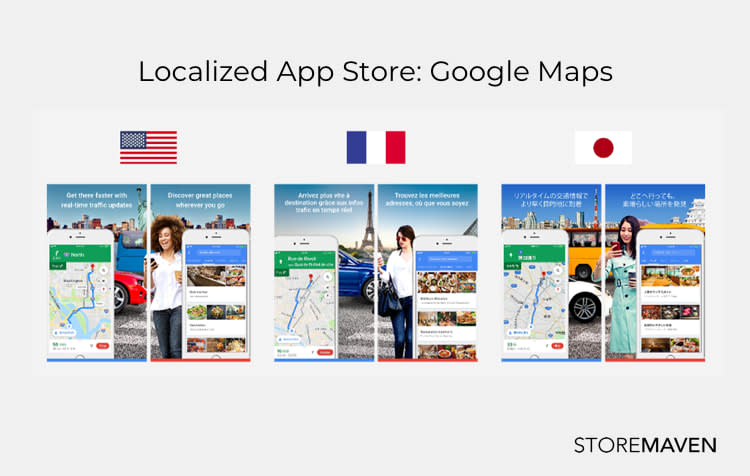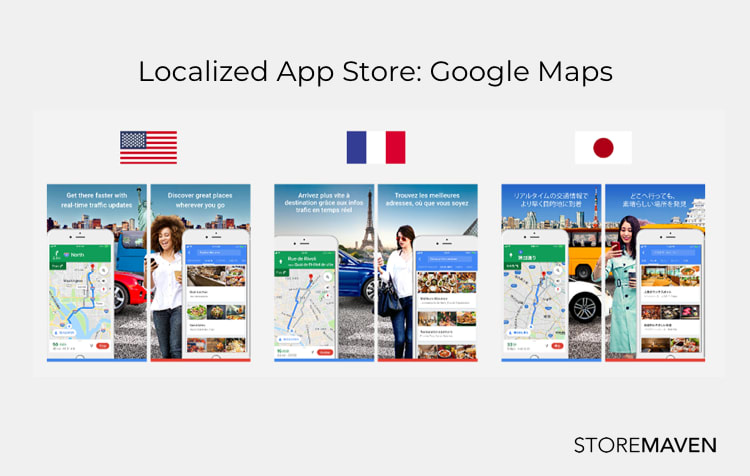 Today almost all app publishers with a presence in multiple countries view localization and culturalization as a must in order to compete in local markets. Recently, we have seen almost double the number of localization tests. We generally recommend that you select messaging that resonates with your local users and employ a design style and images that appeal to users in that specific market.
Don't wait til Conversion Rate Decay rears its ugly head
If you haven't started testing yet, it's high time you do. The hypotheses mentioned above should give you a good starting point.
If you have started, good on ya. But now is the time to make sure you're getting the most value out of each and every test. Knowing where you stand compared to others in the industry and working with best practices as a guideline will stand you in good stead.
Don't succumb to insanity. Conversion Rate Decay is real but don't wait until you start feeling the effects of it, take action well before. Craft real testing and creative asset strategy to make sure your ASO works at an optimum.
Don't just stave off decay, maximize growth.