Time to get creative
As we continue our efforts in codifying what makes a great and successful app store test, I think you're ready for the second installment in the series. This time we're unpacking creatives: Check part 2 of our Ultimate App Store Testing Series here.
How can you translate your test hypotheses into app store creatives?
How do you design app store creatives that are aligned with user behavior in the app store?
How can you make sure that each variation's creatives actually helps you accept or reject your hypotheses?
What are the main styles/trends of creatives being used in the app stores today by apps and games, and which ones should you experiment with?
If you missed the first part 'how to come up with great test ideas and develop your hypotheses for increasing app store conversion rates and get more installs' (aaaand breathe), check part 1 of our series about building hypotheses here.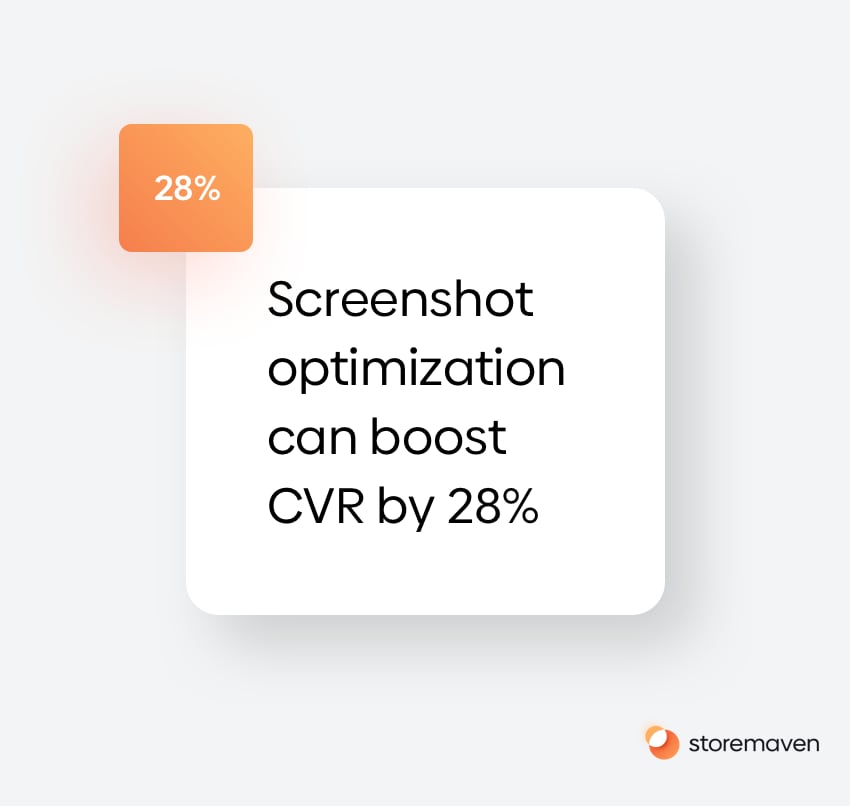 There's something about Mary
Yep, the use of banal titles from movies to catch your eye. #sorrynotsorry
Let me introduce our latest podcast episode, #12 which features Mary Filmanchuk, Marketing Director at Apalon. She discusses her own growth story in a landscape full of rollercoaster ups, downs, big drops and steep climbs. Mary describes Apalon's journey as ever-evolving, which has challenged her to grow with it as a marketer. Among other insights, on innovation as a skill, Mary says:
"I definitely think that everyone can innovate, it just depends on the approach. For some, it will be something more natural while for others, it will be researching and gaining more knowledge about the market, the competitors, and just bringing those crazy hypotheses. The more experienced you are, the more black spots you see that you can move into."

You can hear the full episode here, and don't forget to check out the previous eleven.

And there's something about Apple, haven't you heard?
Apple is building its ad network
Much has been written about Apple's motivation behind its new privacy guidelines soon to be rolled out with iOS 14.5.
A key assumption in the industry is that Apple is motivated in part to "handicap" major ad networks such as Facebook and Google and limit their ability to provide high-quality targeting.
This situation has enabled Facebook and Google, together with other ad networks, to become a major part of how users discover apps and games, outside of the app store. From Apple's perspective it's likely that the company's desire to have more control on app and game discovery (including mobile app advertising), dictates a user experience that they believe is good. In addition to ensuring user data is safe in the hands of Apple and Apple alone.
Think about it.. the day after iOS 14.5 rolls out, Apple will be the only party in the world that holds user-level data that can be used for high-quality targeting:
With all ad networks being required to sign their ads with SKAdNetwork, Apple will be able to construct a user graph including all ad impressions that users viewed, and responded to.
Apple will be able to augment this data with everything else they know about users (which apps and games they install, uninstall, their in-app purchase activities and more).
Given the mobile ad spend is expected to grow to $290B in 2021 according to App Annie, which is more than Apple's revenues in 2020, it's clear that Apple sees the business opportunity in controlling that market.
I wouldn't be surprised to see Apple dramatically expanding its ad network, offering to advertisers the only way to reach high-quality users in scale – using Apple's data while Apple protects it. From Apple's perspective they are the most suitable company to responsibly hold that function (mobile app ad serving) in the world.
Currently Apple is offering ads through Apple Search Ads in search results, as well as in other Apple apps such as Stocks and News. This week we also learned they are expanding ads to other parts of the app store such as the Search tab. See below: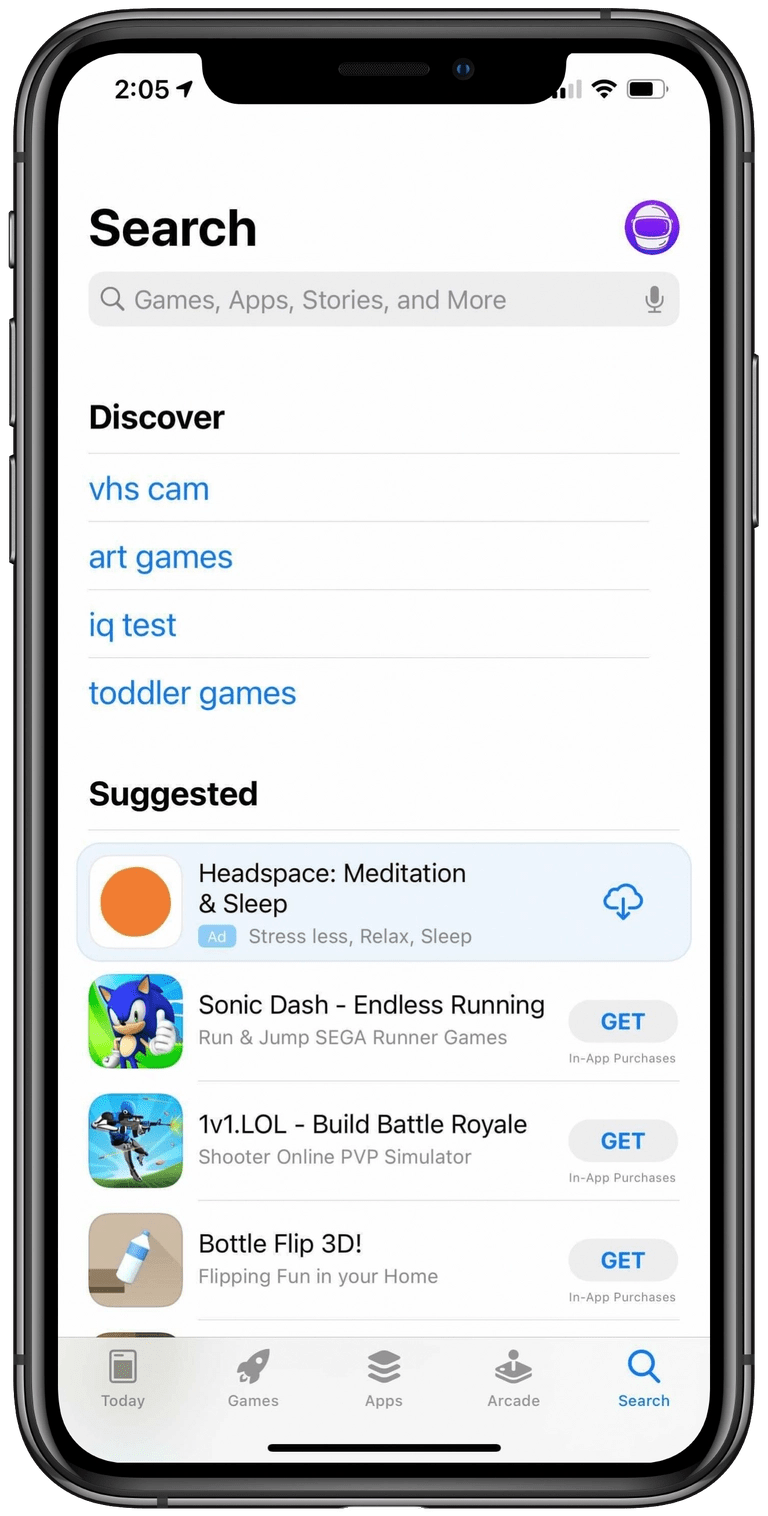 The most interesting thing about this is, when you really stop for a sec to think about it, this ad exists in a section that is personalized for each user based on their behavior in the app store, apps they installed or uninstalled, previous searches and more. Data that only Apple has. This ad is not targeted for a specific keyword. So in my eyes, it confirms that Apple is willing and able to use their user-data for ad targeting, and nothing stops it from doing the same in other assets.
Will Apple at some point offer "Apple Ads" as a monetization tool for apps and games outside Apple's suite of apps? For mobile websites?
This remains to be seen. But I'll leave you with one thought… given that Apple's revenues and global mobile ad spend are pretty much the same, each 1% of market share they take, they grow their revenues by 1% and put themselves on track for significant growth in the years ahead.
iOS 14.5 pushes large developers to own acquisition channels
As we observe the Apple story unfold, some major developers aren't waiting. In this rapidly changing landscape, these developers are starting to take things into their own hands.
If Apple limits them in using ad networks to reach their audience, they can own their own acquisition channel.
Some mobile game companies have decided to do just that by either acquiring or developing Hyper Casual games, where the cost to acquire a new user is extremely low. After building a portfolio of such games, they'll acquire a massive audience that they are able to learn from and then cross-promote their other games to based on their learnings of these users and how they engage with the hyper casual games.
Some are taking it to a whole different level, announcing they are building their own ad network.
This should get you thinking about how you're strategizing to keep your acquisition efforts efficient, develop new creative methodologies, and understand which marketing activities lead to actual revenue growth, which will keep your apps/games growing for years to come in spite of Apple's moves.
Interesting times indeed.
Never miss an update in the Mobile Growth industry with Storemaven's newsletter
Join 10,000 mobile marketers that stay on top of their craft