A couple of weeks ago, Google held its annual developer conference, Google I/O, where it announces important developments throughout the company and, of interest to us, around the Android and Google Play app ecosystem. And it's vital we understand these latest additions to our toolbox to leverage them properly.
If you didn't get a chance to attend the conference, or you prefer not to spend several hours sifting through the raw event footage spilling coffee on your keyboard twice because you dozed off, I've got your back. My keyboard is still not talking to me though.
So without further ado, these are the takeaways I found most interesting and most important:
1) Refreshed core metrics in the Google Play Dev Console
For me, one of the most exciting developments coming from the Play team in the past couple of years is around the data they share with developers. Based on several talks and workshops in I/O '19 around the Dev Console, it seems that the team is making a concerted effort to share more data with developers.
This year, it was announced that there will be a refresh of core metrics, as you can see below: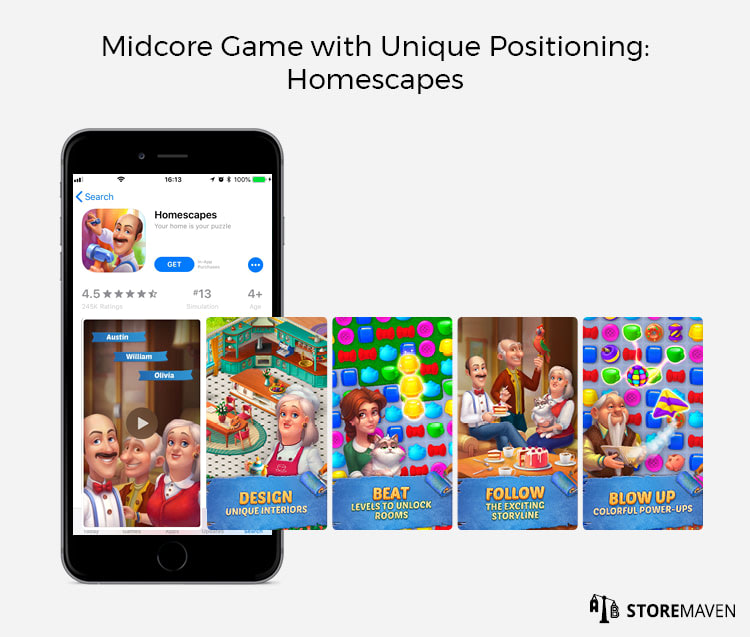 You can now measure new vs. returning users data, over very flexible periods, amongst many other things.
Nail your iOS panoramic screenshot gallery in three easy steps
This is a result of some deep work by the Developer Business Growth team led by Adam Carpenter. They have a very tough challenge in their hands. They need to guide the Dev Console data roadmap in order to answer more business questions from developers, while at the same time balancing that with the needs of the average developer, small and large alike.
What these new metrics will be able to do is to point out developers' optimization possibilities and some low-hanging fruit, such as lapsed users. You can then design app store page tests in order to optimize your app store page for this audience of lapsed users. These tests will allow you to better understand the user journey, the creatives, and messages the user gets exposed to and then update your store according to these insights.
Overall, this can only be positive. It'll make it easier for you to get an understanding of which audiences you should focus on to hit your growth targets and prioritize your strategy accordingly.
2) Introduction of new benchmark reports
There were two distinct announcements around benchmarks. The first one is that you will be able to choose 8-12 apps that you believe represent your top competitors and see their Android Vitals. These refer to crash data and other technical metrics but won't include business metrics. For everyone's sake, some things will still remain a mystery.
The second announcement was that instead of getting category-level benchmarks Google will now offer more than 150 curated lists of different types of apps and games. This means that instead of having to benchmark yourself against the entire Adventure Game category, you'll be able to pick groups such as 'survival games' or 'endless runner' games to get a more accurate measurement.
Benchmarks serve a dual purpose. They allow marketers to understand how they're doing in light of their main competitors and the industry in all, and that assessment provides plenty of meat to gain a better understanding of which direction to go in, what to prioritize and where to spend your efforts.
Inversely, an inaccurate benchmark will lead to setting the wrong goals and focussing on the wrong things. The ability to self-select your benchmark will go a long way in mitigating this risk.
As developers differ across different scales, they have different mixes of users coming into their app store pages (depending on how much they paid traffic they drive to the store as well as general organic performance), it's hard to validate if you are benchmarking yourself against a comparable set. Ideally, if the new benchmarks would have also included traffic source data, and more granularity around the type of developers behind the apps/games within them, they would make it much easier to set the right goals.
Download the full ASO user behavior bible
Everything you need to know about how users engage with your app store page
3) Custom Store Listing Experiments & Advanced Segmentation
After announcing custom store listing back in March already (a feature that allows you to create up to 5 groups of countries as opposed to simply targeting languages set by the user), Google now announced that you can now run experiments based on these store listings.
Moreover, Google is currently running an Early Access Program to test a new feature that allows you to add another segmentation level: install state. This means you'll be able to run an experiment for users that never installed your app or for lapsed users. You'll also be able to run experiments to users that currently have your app installed.
It's great to see Google confirming the position that creative optimization should be a highly-personalized practice, enabling one to craft different experiences for different users. In the future, a great addition to the advanced segmentation would be to break it down even further to traffic source and channel. Are the lapsed users that are getting to your page come in organically, or through paid media? Each sub-audience comes into the page with a different state of mind, and will likely need to see different messages to convince them to give the game/app another chance. The ability to learn more about exactly these mindsets and the corresponding messages would be a game changer.
Now's the time to really understand your users. It's key to take any learnings you can about how these users respond to these different creatives and messaging by using a solution like StoreMaven. The key is to be able to understand exactly what journey users take when they engage with your storefront and making sure these different experiences are optimized.
4) Pre-registration is open for all, and you can run Experiments for them
Back in March at GDC, Google announced they are opening up pre-registration to all developers. You can now run custom store listing experiments for pre-registration product pages.
Pre-registration campaigns can be run only up to 90 days before launch so this feature is tailored more towards fine-tuning your messaging and understand its impact on users in different countries.
In addition, many successful developers incorporate testing into the development process itself through concept testing, which delivers the initial signals and can validate market and audience demand for the future app/game and make changes based on those signals. After the game/app is developed, using different pre-registration pages in different countries is a great way to maximize your pre-launch traction.
Conclusion
Google is making progress and developing more and more features to allow access to more segmented data which will allow you to:
1. Better understand what audiences you should focus on to realize your growth goals and craft a testing strategy to optimize for the most lucrative audiences at any given time.
2. Cater a different experience to different audiences (install states) which will require a deep understanding of these audiences' preferences. You can build that understanding through testing.