Which is more important for your mobile app marketing strategy, SEO or ASO?
ASO (app store optimization) is one of the greatest levers you can pull to increase your mobile growth, especially because ASO can affect the SEO in the Google mobile search for your app store listing. With successful mobile SEO, your app can appear in 'App Packs', a coveted space in mobile searches, In this article, we'll discuss how having ASO and mobile SEO in your mobile app marketing strategy can increase users' awareness of your app or game (which if you're not looking to do, it means you're likely in the wrong place my friend).
Remember, App Store Optimization (ASO) is the science of improving the performance of an app store listing and Search Engine Optimization (SEO) is the science of improving the visibility of a domain in a mostly Google web search.
Mobile search and App Packs
So, just when you've mastered the tricky art of ASO and you think you're on your way to amazing mobile growth, industry experts come along and tell you there's more to think about – mobile SEO and app packs. It's true, users don't only visit the App Store or Google Play to find you, they can and often do open up a Google search and search from there, which means you need to show up in the SERP (search engine result page). But this is great news, you now have access to more users, and we're here to help navigate you through, so your app gets the boost that comes from optimizing mobile search in your marketing strategy.
What are App Packs and how do you know if you're appearing in them?
Suggested by Google, they're a collection of apps (with visuals) that appear on the mobile search result page. Grouped in three or six, they're algorithm related according to the search keyword and can appear at the top, in the middle or at the end of the of the search results page. Within an app pack, there's an overview, a name, an icon, its price whether free or paid and its rating. It's possible to use the expansion arrow if more than six apps match the search query. App Packs are device and OS-specific and Google's algorithm knows when a user is in the Apple App Store or Google Play Store searching for an app or game (or a task that can be executed with an app!) like meal tracker, golf games etc.

Quite a few factors can influence your ranking in getting placed in an App Pack, though keywords rankings are based on Google's algorithm so app packs don't depend on the stores keywords rankings. However an app or game that appears in the App Pack and is ranking well in mobile web search results will also rank highly in searches in the Apple App Store or Google Play Store that are similar.

The ranking factors you're focusing on that you consider vital to your ASO practices are the same for mobile SEO, so you should already be familiar with what to research and testing etc. Like we said, users do use Google to search so don't rely on just the app stores to surface your app.

The on-page factors that do affect SEO for apps and App Packs are: URL (this too helps with ASO), Title / App Name, a short description and a description. Remember that descriptions for iOS apps only have no impact in SEO, not ASO.

The App Packs off-page factors Mobile Apps SEO are: Page authority/quality backlinks, user ratings & reviews and installs.
Five things you must know about Custom Product Pages

Google Play – SEO for mobile apps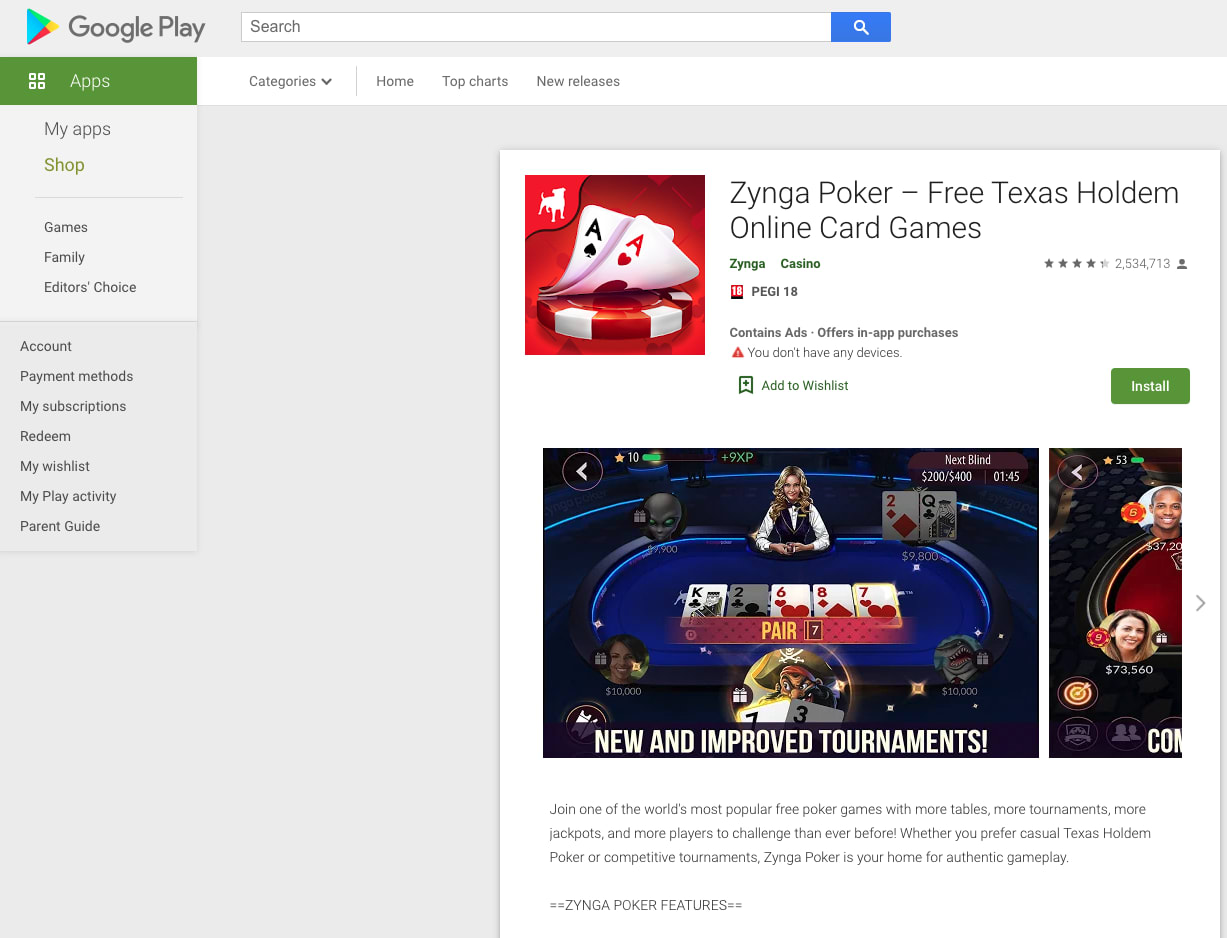 App Store – SEO for mobile apps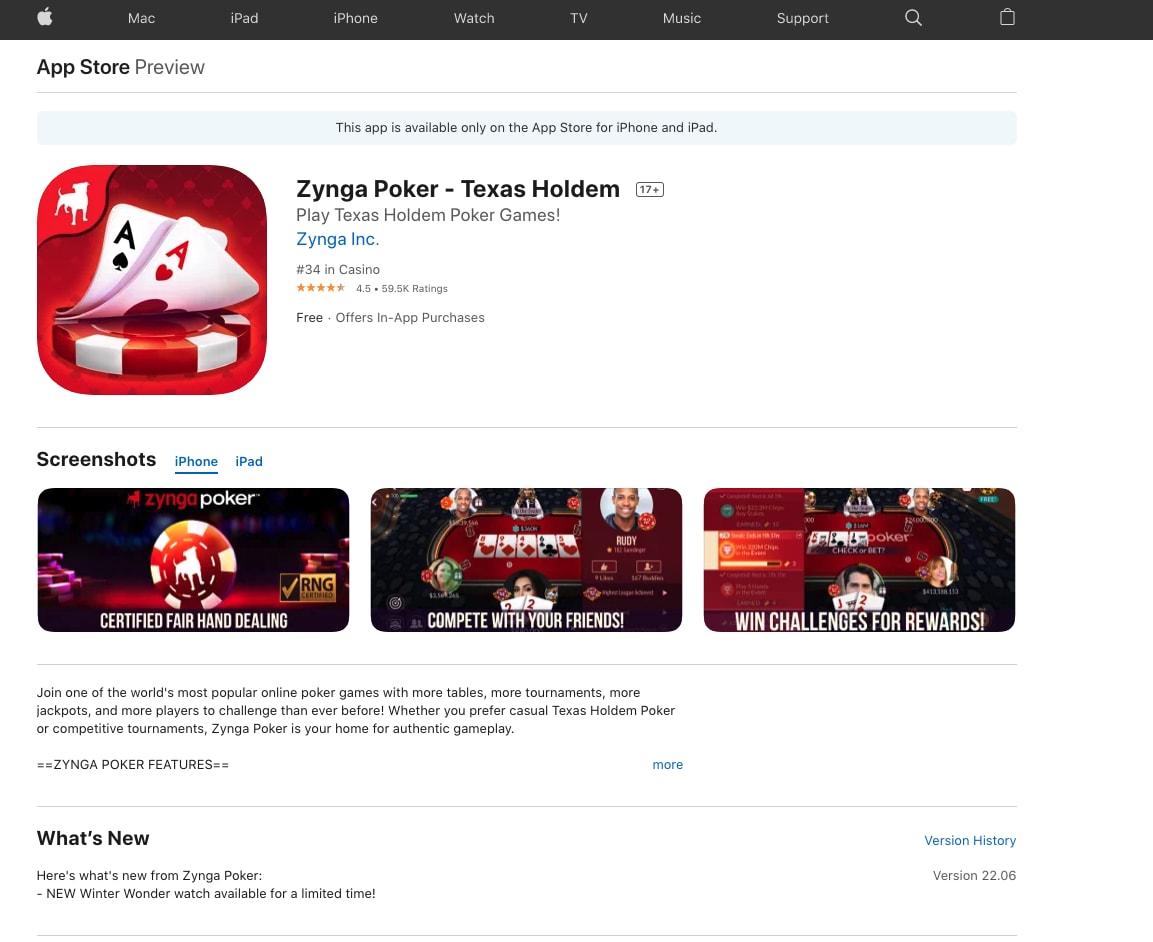 What can you do so your App appears in Mobile Search?
Top Priority – Keyword Research
Just like you do for ASO, you need to prioritize your keyword research for Search Engine Optimization. If you're doing your ASO keyword research yourself, bravo, but there are third-party ASO tools out there such as the perfectly named The Tool to help you discover suggestions for app store keywords, traffic and difficulty estimates that best fit your niche. Use SEMrush for the web search equivalent. A good general tip would be using medium or low difficulty keywords with the most traffic (number of searches). You know what they say, test test test. Try putting your most descriptive keywords in the app name next to your brand name, before dropping in the remainder of the keywords throughout your description, (in Google Play) your short description, or in the keywords field in the App Store. Remember, keywords appearing in the App Store won't help you with mobile search / App Packs because Google is not indexing your keywords field from there.
In your app description, it's important to use keywords that are app-specific
To reach a better ranking in mobile web results and App Packs, test "app/apps" or "game/games" as keywords in your app description. Thinking logically, users are unlikely to type "app" if they're searching in the mobile App Store or Google Play, whereas they're more likely to if they're conducting a search on Google mobile web.
Like in ASO, ratings/user reviews should be positive (as they affect SEO for apps)
Basically, many and good ratings can better improve App Pack visibility, plus just like in the app stores, positive user reviews and star ratings will rank you higher. App SEO goes over user reviews for keywords. And like it does traditional SEO, Google gives extra weight to the keywords found at the top of the page. A good general tip would be to gently coax users to leave reviews, good ones ideally because proving users are having a positive experience with your app or game can improve the click-through rate and CVR (conversion rate) to install. This can significantly improve your place in App Packs rankings / Google mobile web rankings.
Never underestimate the importance of installs and high-quality backlinks
Like in app store optimization, good install numbers help mobile search SEO rankings and App Packs, the better App Packs SEO rankings.
There are many tricks to increasing installs and high quality backlinks.
Firstly, on your website, try adding a link to your listing in the app stores. These backlinks will increase your app's rankings when users are in Google search, exactly the same as with traditional websites. Consider how you can use the media to link to you directly.
It's possible in the header of your website to add a link to your app store listing.
You can highlight your app's top features which will bring web users' eyes to your app.
For added visits and installs, you could go as far as creating a unique landing page for your target audience with great app content and visuals that have been tested and convert well.
An idea for Google Play Store would be to focus on the anchor text in a download link: add your brand name in the app name and in the package or URL of your app store listing.
Tracking SEO performance and App Packs
Google Play Console + Google Search Console + ahrefs
As it stands, due to Google allowing the adding of Android apps in the Google Search console, only tracking App Packs on Android devices, not iOS, is possible. Simply add your app or game in your
Search Console:
To track the visibility (impressions + click-through rates on SERPs) of your app or game in Search Web results, use Google Search Console (AKA Google Webmaster Tools) + Google Play Console:
Google Play Console
To see the keywords that bring installs with SEO / App Packs, go to "User acquisition > Reports > Google Search (Organic)".
Try matching the keywords from Google Play Console and Google Search Console to see what happens. Yes, you can now see impressions > clicks > installs (> buyers) keywords data from SEO / App Packs.
ahrefs
If you haven't used ahrefs yet to monitor backlinks, spoiler, it's SEO backlinks on steroids! Add the App Store or Google Play URL of your app and monitor anchor texts, backlinks and more.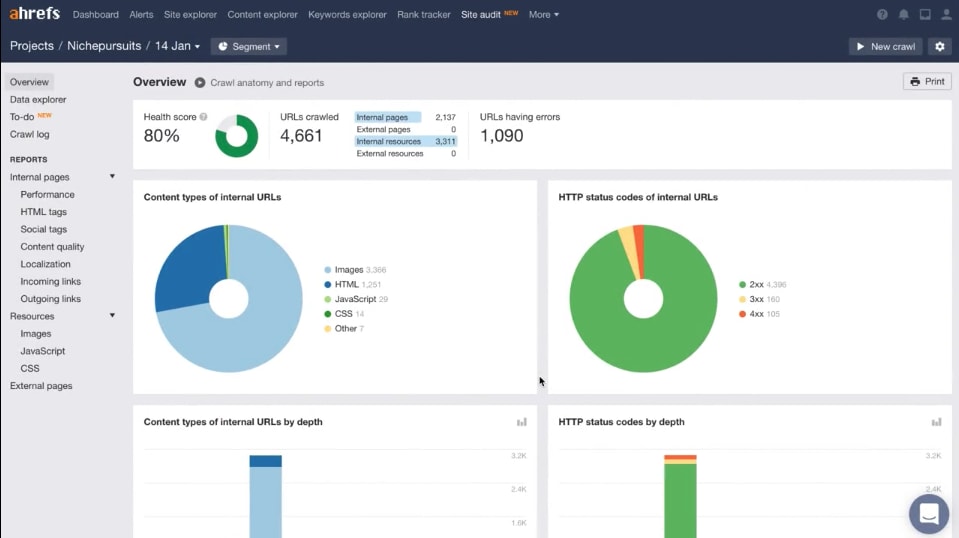 You can use ahrefs to see:
UR – URL rating which is your app's URL. Your SEO / App Packs visibility depends on how high your UR is. It's possible to get better UR using high-quality backlinks such as top media links.
DR – Domain rating. You should know that domains from Apple and Google's make SEO happy.
Referring domains – Number of unique referring domains.
Organic keywords – Number of keywords ranking top 100 for that particular app.
So what do you think, does your App need SEO? You bet!
We've discussed best practices and tips for better SEO for apps. In your work optimizing your app or game in the app stores, it's easy to transition across to optimizing in mobile search SEO and therefore App Packs too. Think of it quite simply as a combination of great ASO and great SEO that will breed successful App Packs placement. Like ASO, mobile SEO is an ongoing process and doesn't ever really end (sorry!). Hypothesizing and testing are essential tools to master for significant mobile growth.
On your desktop, you can test and track the results of your App Packs strategy using a user-agent switcher viewed on the search page, using Google Chrome's developer mode or from your mobile device.

So what are you waiting for? An app marketing strategy that contains all this new info (and will increase your app's organic reach) won't write itself, get cracking!